HOW WE'RE DIFFERENT
We believe that persistently illuminating, understanding, and advocating for populations will empower decision-makers and improve outcomes.
Businesses are constantly seeking deeper insights into the (ever changing) minds of their customers. What do they need today? What will they need tomorrow? How do they feel about my brand and my products? What does their decision path look like?
To answer these questions, marketing professionals frequently turn to software tools and dashboards. All too often, however, these tools fail to provide the depth of information they need. It's one thing to have easy access to data like basic social media metrics and brand mentions in a given time period, but having the insights and ability to truly understand why customers make decisions – and to have this information on a global scale – is another. Software tools can neither solve this problem nor recommend action; they are limited by the constructs of their code. But Feedback can do these things, and does so everyday for its clients.
We are a human company. We are not a software company.
Feedback specializes in developing contextual voice-of-the-consumer research through digital channels for mid-size and large global brands. We help marketing professionals deeply understand their customers in ways that tools and automated technologies simply cannot. Using our unique HumanFilter system to conduct ethnographic research into very specific audiences, our hand-trained data scientists (from fields such as psychology, sociology, and anthropology) observe behaviors, identify preferences and channels, and analyze findings. We then provide clients with action plans based on this research, which frequently lead to higher levels of brand awareness, increased customer engagement and greater sales.
This system also differs from other common research methods because our data is compiled through careful online observation – without audience engagement – which provides a very authentic, uninterrupted picture of the discussions, actions and sentiment of these groups. This complete data set – which we share with our clients – provides rich analysis and informs detailed recommendations based on actual findings.
LEADERSHIP
Dean Browell
Chief Behavioral Officer
As one of the three founders of Feedback, Dean Browell's experience…
READ MORE

… and long history with behavior and tech in communication makes him a valuable ally in the pursuit of audience research, effective strategies and intelligent implementation.

Dean Browell has led Feedback's research as resident PhD and Principal with a passion for how generations interact online. His work can be seen across many industries including tourism, automotive, retail, healthcare, education and more with clients that have ranged from Mini Cooper to CamelBak. He is a Board Member of the Society for Healthcare Strategy and Market Development (SHSMD), the Poe Museum, and University of Richmond's Institute on Philanthropy where he has taught for over 10 years. He also teaches a graduate course in Digital Ethnography at Virginia Commonwealth University's School of Business and is one of the three founders of the cultural VR project Hidden In Plain Site.
Supervising many of Feedback's largest client programs…
READ MORE

… Anna has researched and implemented digital marketing campaigns for many national brands, such as: Rubbermaid Commercial Products, RDI University, Virginia Gift Brands, The Vision Council, MeadWestvaco, Kindred Healthcare, CATO Fashions, BF Goodrich and CamelBak.

An honors graduate of Radford University, Anna has helped brands and organizations better understand digital media and get the most out of their online presence, developing and implementing highly effective programs that consistently deliver results above the industry average. Clients trust her to provide innovative solutions that will move the sales and engagement needle quickly.

Anna helps lead the management of Feedback services in the U.S, Europe, Africa and the Caribbean. She lives in Richmond, Virginia with her husband Brandon and sons Lucas and Nolan.
Brittany Heare
Director, Client Services
Brittany Heare leads Feedback's client activities…
READ MORE

… helping them leverage the power of the HumanFilter system and ensuring that Feedback insights inform our clients' marketing and outreach programs – whether they target business or consumer audiences.

One of Feedback's earliest analysts, Brittany is a marketing graduate of Virginia Commonwealth University with a minor in psychology. She always knew she had a keen sense for reading people and finding out "what made them tick," but her focused studies further deepened her passion for research and marketing. Before joining Feedback in 2011, Brittany worked at a large Washington, D.C.-based research and advisory firm where she focused on providing actionable insights and best practices to senior executives and their management teams.

Brittany currently works with Feedback's key clients, providing them with the research, monitoring and implementation services they need to remain competitive in the digital space. In her spare time, you can find her spending time with her children, husband and pug, Henry, popping down to the Outer Banks for some downtime at the beach, or helping organize and execute weddings with a local event planner.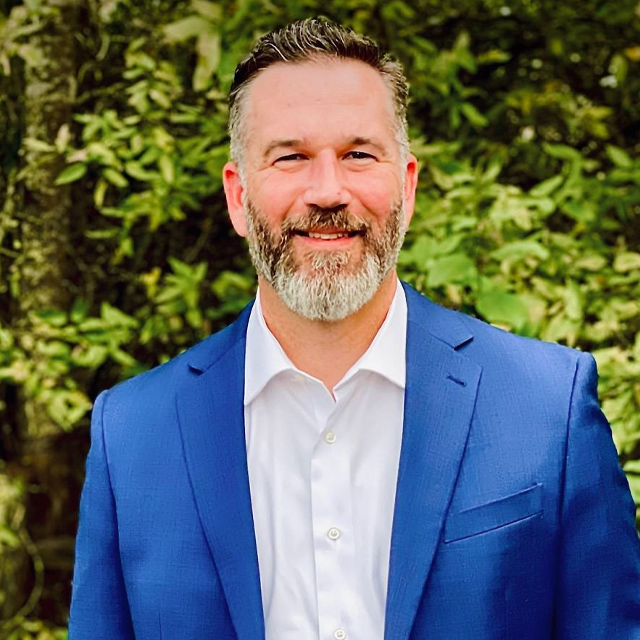 Aaron Thaler
Director, Strategic Partnerships
As partner and director of a small marketing agency, Aaron spent 9 years working with top brands such as Daimler, Case IH, Novartis, Dupont and many more.
READ MORE

Along this journey his agency was able to elevate market share for clients while raising over $8 million for youth organizations throughout the US. With a deep passion and commitment to helping others, Aaron set his sights on the pediatric healthcare industry where he spent 8 years as a Patient Advocate and Business Development Executive for multiple agencies. During that time, he was able to positively impact the lives of special needs children and families throughout the great state of Texas through providing much needed resources, direction, and support. Aaron has served on the Advisory Board of Nursing with the CyberTex Institute and the Children's Special Needs Network since 2019. Aaron and his wife, Kristen, reside in Belton, TX with their daughters Josie and Maggie.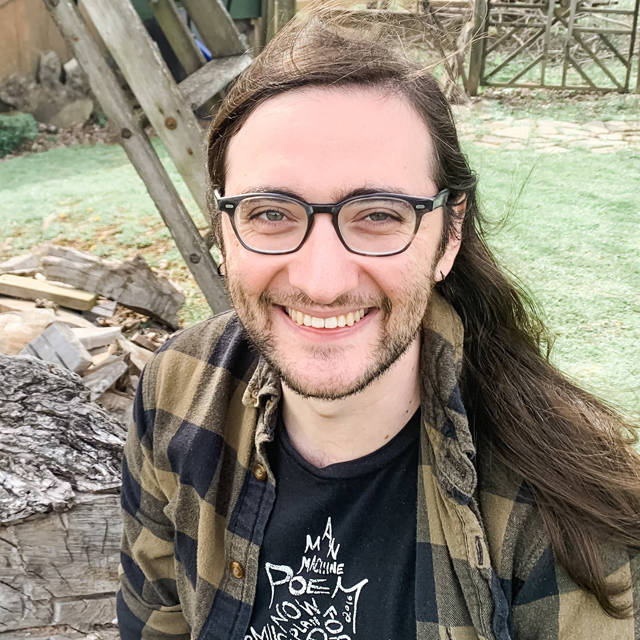 Dylan Tibert
Director, Research
Dylan Tibert's arc from fresh anthropology undergrad intern, nearly a decade ago, to research director was driven by his inspiration to bring the rigor, ethics, and insights of academic behavioral analysis…
READ MORE

… to applied spaces where the data actually gets read, real needs and wants of real people are connected with good people with strings to pull, and honest, unflinching data integrity and bias-checking means clients are getting the truth, bitter pills and all, always presented constructively and usefully for those ready to see and hear their key audience realities. He is passionate about coordinating, overseeing, and growing Feedback's ethnographic research teams and data infrastructure. Dylan is a wayward Nova Scotian living in the hills of Blacksburg, Virginia with his partner Ellery (a kindred anthropologist) and his son Salem.
OUR HISTORY
In 2009, Feedback introduced a smarter way to leverage ethnographic research for greater results. This unique HumanFilterSM system – a proprietary process used to uncover online conversations of all types, which are then analyzed by social scientists for the development of superior marketing programs – has since become the standard for many of the world's leading brands.
Originally founded in Richmond, Virginia, Feedback rapidly expanded to support its international clients – establishing offices in London, Paris and New York, and more recently Austin and San Diego. To date, Feedback has conducted its unique style of research in over 50 countries, and the firm offers its services in all major languages. Rather than using U.S.-based translators and technologies, Feedback partners with local researchers in the countries where the HumanFilter insights are being gathered – leading to a far better understanding of individual cultures, customs, audiences and the real vocabularies used to discuss products, trends and brands.
HOW IT WORKS