Feedback, the online behavior research pioneer, is excited to announce a merger with a digital health technology company, CareStarter of Austin, TX. Feedback will continue to operate its unique company of twelve years in serving a wide variety of industries including an emphasis in healthcare, higher education, staffing, and more. The merger will allow Feedback to quickly expand its breadth and depth of digital ethnographic services to include new applications and products such as a combined Research as a Service (RaaS) model, debuting this fall.
"I could not be more excited about the tremendous good Feedback and CareStarter will be able to do together. The fact that CareStarter, who began as a client of ours, would be such a key part of our future is incredibly validating. I'm energized at all we'll be able to do for our clients and channel partners," said Feedback co-founder Dean Browell, PhD who will serve as Chief Behavioral Officer for both companies.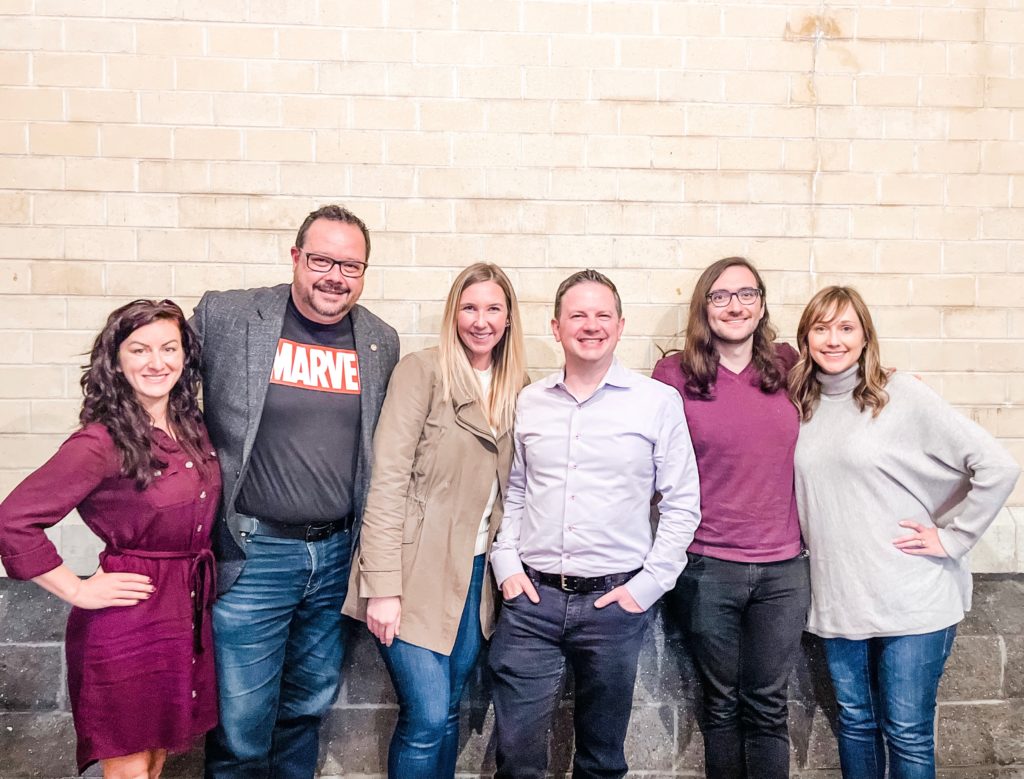 "We are thrilled about the unique opportunities this merger will create for our clients, employees and partners. This partnership will allow us to rapidly expand to change the way the world captures the voice of the consumer in market research. We are excited to amplify our impact while continuing the dedication to quality and innovation that our customers love," said Feedback co-founder Anna Faux, who will continue as Feedback's Vice President, Operations.
This new version of the company, a kind of Feedback 2.0, will build on the dozen years of insights across a variety of industries and around the world from Richmond's own Martin Agency to Canada's British Columbia Ministry of Health. Recent engagements involving CareStarter include Feedback's work with the Exceptional Family Member Program (EFMP) with the US Air Force. With co-founders Dean Browell and Anna Faux moving forward while co-founder and former CEO Jeff Thompson retires, the core teams and relationships can continue to thrive. New focuses, listening, data gathering and display, and insight reporting processes are already in the works as Feedback innovates digital ethnography for the future. Feedback's audience behavior analysis has resulted in clients and channel partners remarking it was, "the best money I've ever spent on research," something the new, "Feedback 2.0" is excited to capitalize on.
CEO of the merging entities and founder of CareStarter, Lamarque Polvado said, "Feedback creates enormous value for its customers unlike any research model I have seen. I know that because we are a customer and have seen first-hand how ethnographic research brings deep understanding of stakeholder behavior and more importantly informs actions to improve outcomes and consumer experience in real time. This data puts executives back in the driver's seat to create real and lasting organizational change.

CareStarter and Feedback founders originally met through the Dent community of visionaries and innovators (https://dentthefuture.com) at a 2015 international conference. Feedback has hosted the Dent: Blend Richmond experience annually since 2017.
CareStarter, an innovator in patient-focused technologies, is the first fully automated care management platform. CareStarter's work in healthcare and the military has delivered resources to tens of thousands of patients and families across the United States and beyond. The two-pronged approach includes a free mobile app for families and enterprise software for providers and since 2020 has integrated Feedback's digital ethnography to help understand pain points, language, and opportunities at every step.
For years CareStarter has operated under the notion that, "patients are people" – an ethos Feedback has echoed in its work from advocating for patient and clinician voices to valuing humans over algorithms. The Voltron-like combination of products and services of a CareStarter and Feedback merger secures they will be far greater together than the sum of their parts.
# # #
About Feedback
Feedback was founded in 2009 and specializes in digital ethnography, a research process involving anthropology, psychology, and sociology to understand online behavior. A social listening innovator, Feedback has provided actionable insights for clients and partners worldwide. Find out more at: DiscoverFeedback.com
About CareStarter
At CareStarter we help healthcare organizations understand patients as people, procure vet and manage a custom network of care, and deliver that care to 100% of patients served and their families. Find out more at: CareStarter.co.