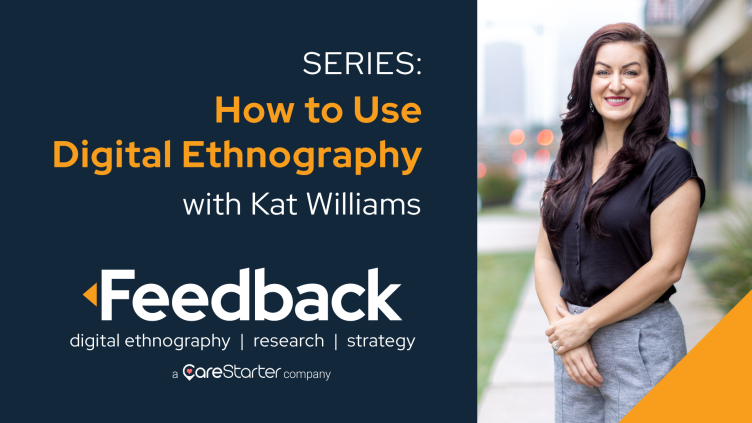 In an era defined by digital connectivity and evolving stakeholder expectations, government entities face unique challenges in understanding and engaging their audiences effectively. Traditional research methods often fall short in capturing the complexities of stakeholder behaviors and sentiments in this dynamic landscape. Enter digital ethnography—an innovative approach that harnesses the power of technology to unlock deep insights and shape impactful strategies. In this article, we explore why digital ethnography is a strategic imperative for the Department of Defense (DoD) and Federal agencies, paving the way for success in an ever-changing world.
1. Unleashing Stakeholder-Centric Insights:
Digital ethnography enables DoD and Federal agencies to truly understand their stakeholders' needs, motivations, and concerns. By immersing ourselves in their digital lives, we gain real-time insights into their behaviors, preferences, and experiences. This level of understanding empowers agencies to tailor policies, programs, and services to meet their stakeholders' evolving demands and expectations. By prioritizing stakeholder-centricity through digital ethnography, agencies can drive greater satisfaction, trust, and engagement.
2. Navigating the Digital Landscape:
In today's digitally connected world, understanding the nuances of online conversations, social media interactions, and emerging digital trends is critical. Digital ethnography equips DoD and Federal agencies with the ability to navigate the complex digital landscape, unlocking valuable insights that traditional methods may overlook. By analyzing digital conversations and interactions, agencies can identify emerging threats, address misinformation, and proactively engage stakeholders in meaningful ways. This capability strengthens the agency's digital presence, enhances its reputation, and enables more effective communication and collaboration.
3. Enhancing Mission Effectiveness:
Digital ethnography empowers DoD and Federal agencies to optimize decision-making, strategic planning, and resource allocation. By leveraging real-time data and insights, agencies can make informed decisions that align with stakeholder expectations and organizational goals. Furthermore, digital ethnography provides valuable feedback on the effectiveness and impact of agency initiatives, allowing for continuous improvement and course correction. By harnessing the power of digital ethnography, agencies can enhance mission effectiveness, drive innovation, and deliver tangible results.
4. Ensuring Responsiveness and Agility:
In today's rapidly changing environment, agility and responsiveness are key attributes for successful government agencies. Digital ethnography enables agencies to monitor sentiment, detect emerging issues, and respond proactively to stakeholder needs. By leveraging this approach, agencies can quickly identify trends, patterns, and shifts in public sentiment, allowing them to adapt strategies and policies accordingly. This level of responsiveness enhances the agency's ability to address challenges, build trust, and maintain relevance in an ever-evolving landscape.
The Bottom Line
In the digital age, DoD and Federal agencies must embrace innovative approaches to understanding and engaging their stakeholders. Digital ethnography provides a powerful toolkit for gaining deep insights, navigating the digital landscape, enhancing mission effectiveness, and ensuring responsiveness. By embracing digital ethnography as a strategic imperative, agencies can unlock their full potential, drive positive change, and better serve their stakeholders. Don't miss out on the opportunity to leverage the power of digital ethnography in shaping a brighter future for your agency.
Schedule a Consult today to discuss digital ethnographic research tailored for your organization.