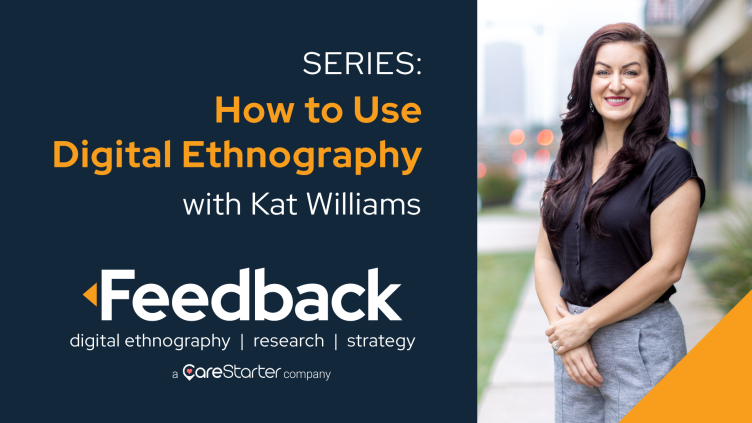 In the ever-changing landscape of education, understanding the needs, behaviors, and aspirations of students and educators is crucial for delivering impactful learning experiences. Traditional research methods often fall short in capturing the nuances and complexities of the education ecosystem. However, there is a transformative approach that can revolutionize how educational institutions operate and drive student success—digital ethnography. Dean Browell, PhD, Chief Behavioral Officer of Feedback, LLC, states "understanding an educational community doesn't have to be frustrating – it's knowable and informing itself right under our noses. A deep analysis of online behavior can bring clarity and comprehension to problems you'll never get otherwise."
In this article, we explore how digital ethnography can empower the education industry to shape the future of learning and create meaningful educational experiences.
1. Understanding Student Needs:
Digital ethnography offers educational institutions an unprecedented opportunity to truly understand the needs of students. By immersing ourselves in their digital lives, we gain valuable insights into their learning preferences, motivations, and challenges. This knowledge enables educators and administrators to tailor educational programs and support services to meet the specific needs of each student. By embracing digital ethnography, educational institutions can create student-centered learning environments that foster engagement, growth, and success.
2. Enhancing Pedagogical Strategies:
Digital ethnography allows educators to gain a deep understanding of how students engage with digital resources and technologies. By analyzing their online interactions, content consumption patterns, and learning behaviors, educators can uncover valuable insights to enhance pedagogical strategies. This data-driven approach enables educators to design personalized learning experiences that cater to diverse learning styles, adapt to individual progress, and promote deep understanding. Digital ethnography empowers educators to leverage technology effectively and maximize its potential for student achievement.
3. Fostering Inclusive and Equitable Education:
Digital ethnography opens doors to understanding the experiences and challenges faced by diverse student populations. By exploring online communities, social media platforms, and digital forums, educational institutions can gain insights into the perspectives and voices of marginalized groups. This knowledge helps in developing inclusive and equitable education practices that ensure all students have equal access to quality education and opportunities for success. Digital ethnography enables educational institutions to identify and address barriers, promoting a more inclusive and diverse learning environment.
4. Adapting to Rapid Technological Advances:
The education industry is continuously shaped by advancements in technology. Digital ethnography equips educational institutions with the tools to stay ahead of the curve. By monitoring emerging trends, analyzing digital conversations, and understanding the impact of technology on students' lives, institutions can make informed decisions about integrating innovative technologies into their educational practices. Digital ethnography allows educational institutions to embrace change, adapt to new technologies, and prepare students for the demands of the digital age.
The Bottom Line
Digital ethnography has the power to transform the education industry, enabling institutions to understand student needs, enhance pedagogical strategies, foster inclusivity, and adapt to rapid technological advancements. By leveraging this innovative approach, educational institutions can shape the future of learning and create meaningful educational experiences that empower students for success. Embrace the power of digital ethnography today and unlock new possibilities for your institution to thrive in the dynamic landscape of education.
Schedule a Consult now to embark on this transformative journey.