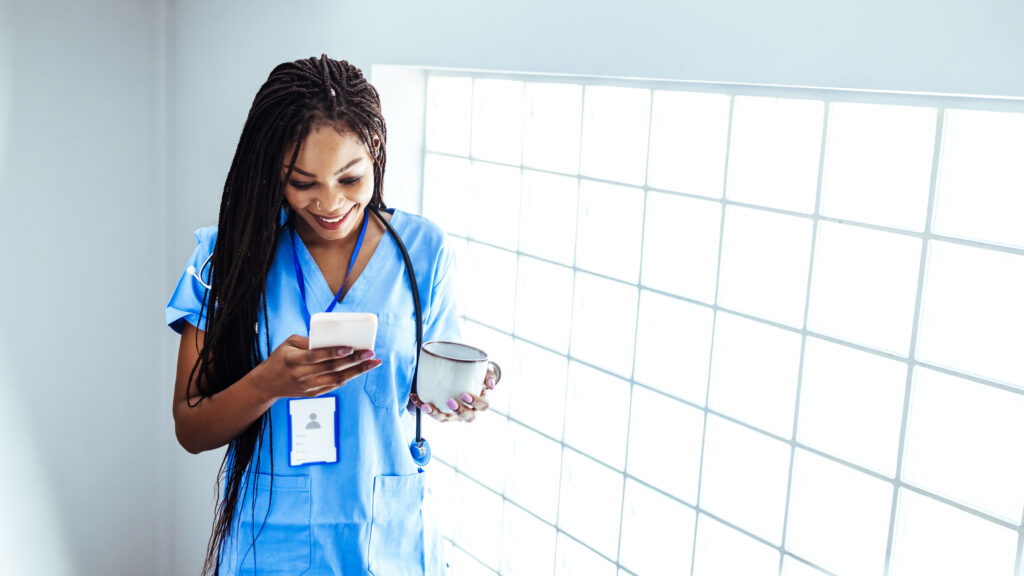 For over 14 years, Feedback has conducted digital ethnographic research studies across various industries, uncovering actionable insights from extensive online discussions. Our expertise extends to healthcare domains, where we've recently conducted a deep analysis of nurses' conversations.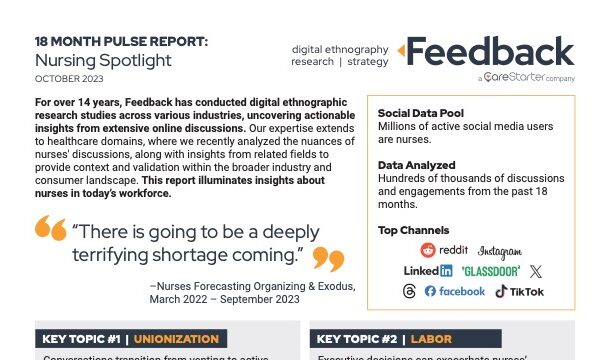 Introducing our latest white paper: 18-Month Pulse Report – Nursing Spotlight. This in-depth report sheds light on the discussions and experiences of nurses in today's dynamic workforce. Don't miss this opportunity to gain valuable insights that can inform your healthcare leadership decisions.
To access this resource, simply complete the form below and download the Nursing Spotlight White Paper.