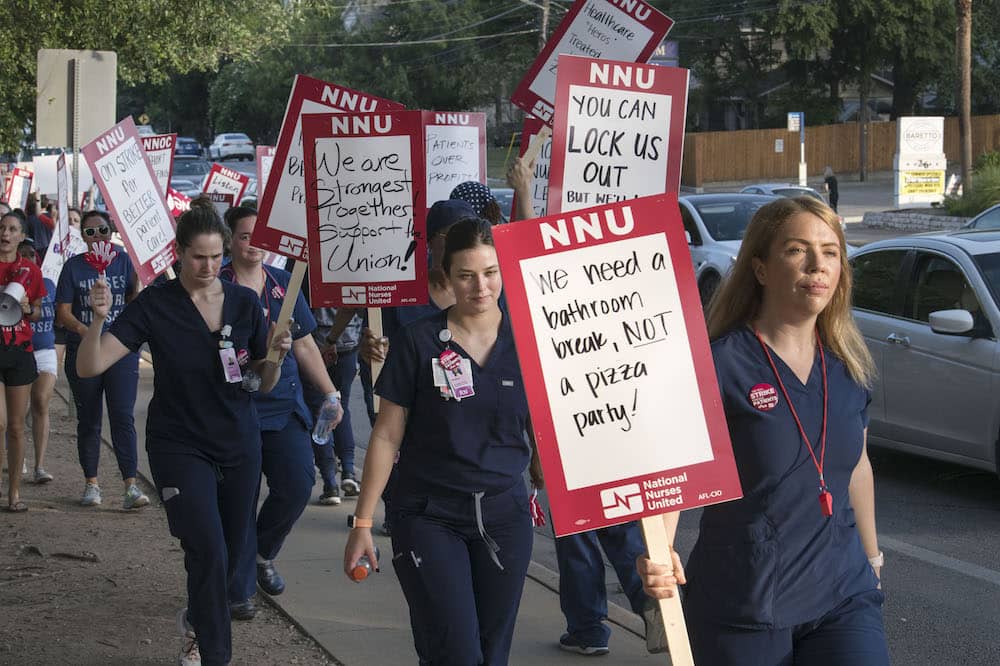 Take a look at the photo associated with this article and the front sign: "We need a bathroom break, not a pizza party!"
We have been tracking nurse sentiment for over a decade but it was three years ago when we started seeing the burnout flags and the use of, "pizza" as an artifact of burnout. You'd be fooled by the word clouds dashboards would dump out and see "pizza" large in nurse vocabulary in public discussions but you'd be missing the intensely important nuance that they were criticising the lack of respect that a mere pizza party showed through even the early days of the pandemic and beyond. So much so that now it's indicative of the entire struggle of clinicians… and beyond. We're seeing pharmacists co-opt terms and refer to nurse struggles.
Three years after our initial deep workforce listening research where we saw "pizza" scrawled on internet posts, it continues to appear both online and off. Are you listening to your workforces? What could word clouds be fooling you about that you'll see on protest signs later?
Read the article at this link.
Our clients and partners benefit from Feedback's HumanFilter℠ Ethnographic Research system to help them increase sales, build brands, identify new audiences, research their competitors, test campaigns and much more. To find out how this type of research can help your company, use the link below to schedule a free consult.